Delivery
What is 3 hour delivery?
3 hour delivery is our promise to deliver your order in a conveniently space three hour delivery slot. Our delivery slots are:
7 AM - 10 AM

The early morning slot is meant for people who usually leave for work after 10 AM. Your Groceries are delivered before you leave for work.

10 AM - 1 PM

The Fresh Slot. Fresh fruits and vegetables are mostly procured at hypermarkets around 9 AM. We pick and pack them and start delivering by 10 AM.

1 PM - 4 PM
4 PM - 7 PM

Not in a hurry? Then you can select any of our two afternoon slots.

7 PM - 10 PM

Meant for people who leave early for work and are back home early as well. Order from the convenience of our Desktop Site or Apps and get it delivered right after you reach home.
For instance - If you place an order at 12:55 PM, you can select any of the delivery slots following the time of order e.g. 1 PM - 4 PM. Your order will be delivered between the time specified in the delivery slot. You will get an email/SMS once the order is dispatched from the warehouse and you can track the order in real time using our "real time tracking" interface.
Where does ZopNow deliver from?
In our efforts to keep the planet green and reduce traffic on our roads, we decided to shift to deliveries from your local Hypermarkets instead of our own Warehouses outside city limits. As an advantage, we can get your groceries to you a lot faster and from a place which is more frequented by people. The results are better stocks delivered in a much shorter time. Each ZopNow truck carries anywhere between 24 to 48 orders reducing that many two or four wheelers from our roads.
How does my order get packed?
We do believe in "Go Green" and discourage the use of polythene bags. Larger orders are delivered in plastic containers which are easy to carry for our crew and reusable. These also ensure that we do not have too many "broken eggs" and "punctured milk packets" although much of it largely depends on road conditions.
Our smaller orders are delivered in environment friendly green carry bags. These bags are recyclable and reusable. Also at the time of packing, we ensure that food items are packed separately and not mixed with other items like household cleaning.
How will the delivery be done?
We have our own delivery network. We use Tata Aces for large size deliveries and motorcycles for small packet deliveries.
How do I track the delivery?
Once the orders are dispatched, the customer gets an email and SMS of the same. The email and SMS has a link that the customer can go to and track the exact location of the order. This link provides a map interface and displays the exact location of the delivery vehicle.
List of Cities and PINCODEs
Bangalore Click to see PINCODE list
Pincodes served are 560030, 560034, 560035, 560047, 560095, 560102, 560103, 560037, 560048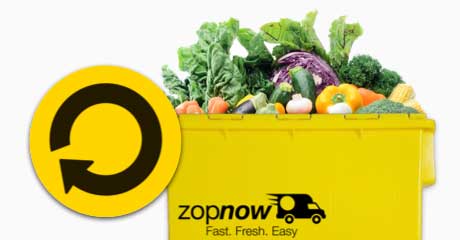 Fast service & returns
Not happy with your delivery? No-questions-asked 15-day returns policy on all products except perishables like fruits, vegetables, milk, bread and frozen products.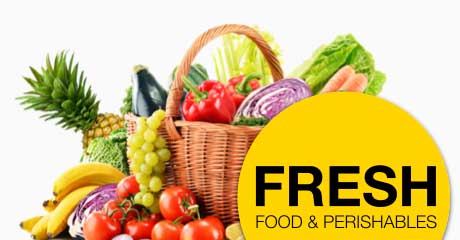 Fresh food & perishables
All perishables such as milk, bread, fruits, vegetables and frozen products are sourced fresh. Still not satisfied with the quality? Simply check and return them at the time of delivery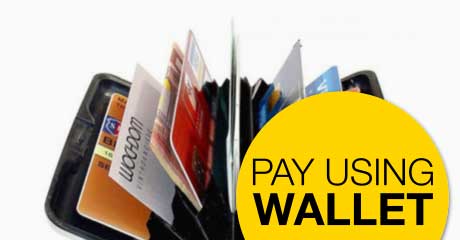 Easy payments
Simple checkout with options to pre-pay with online payment gateway or post-pay on delivery. You can even add zoppies in ZopWallet and enjoy hassle-free payments.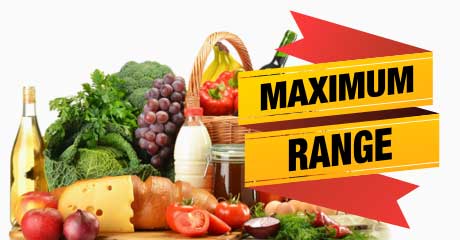 Maximum range
Get over 15000+ daily essentials from 1200+ brands and 300+ categories to cover almost all your household shopping needs