How do I Shop on ZopNow?
Our vision is to help people save time with the hope that they can spend this 'saved time' on something more meaningful. A lighter version of our belief is to "Be Lazy, Buy Easy". As a starting point for this vision we plan to achieve our first mission of delivering "daily needs" items at your doorstep in less than 3 hours. We currently carry items ranging from home needs, personal needs, staples, beverages, spices, edible oil, cleaning utilities, baby products and many more. We hold more several thousand "daily needs" items that you can shop online.
The Home Screen
Click the logo anywhere to go to the homepage
This is the place where you search from. Results are shown automatically. If you seek to get more results, just hit enter on your keyboard
All our offers and gifts are shown right on top on All Pages. Offers can vary based on your area.
Our meny has shifted to the left of your screen. We intend to add more items and needed more space.
The PINCODE for which stocks are shown. Click here to change the PINCODE for your delivery. Items may get removed from your cart if PINCODE is changed.
Login and SignUp options are available on the top right of your screen.
The cascading navigation
The main menu
The 2nd level of categories available from any window
The last level of categories available from any window
Product Display and Browsing
List Display of Products
Some products like "Fresh Vegetable and Non Veg" are not available all through the day. These are conveniently marked with a "Time of availability" on them. If you add these products, your checkout slot selection will be limited accordingly.
Added products are shown with a hatched line background to spot them easily while browsing. We do not want you to accidentally add extras.
Detail Display of Products
The Brand Name. Click the link next to it to see all products by the same brand on a "Brand Page". Followed by MRP and "what you pay" for the product on ZopNow after any offers or discount.
Slot availability for the particular product. All products are not available for all slots.
Description of the product
Other size and price options for the same product. We call these "Variants"
A list of products that are similar to the product you are viewing
A list of popular products from the same brand
From any product display, you can access the "Variant PopOut" to add them to your cart.
Search
Search Pop Up
Type three letters of the item you want to search and...
Our system starts showing personalized search results right there
Click on the "+" button to add a product, right from the popup.
Shopping Cart and Edit Cart
The New and Improved Cart
Click here to edit items in your cart. Now it opens up on the same page and allows you to edit, add or delete items from the cart.
One click option to get rid of everything from your cart. Don't worry, we will ask for a confirmation. This operation clears your cart across all devices, browsers and apps.
The Checkout Button. Nothing much has changed here.
Click "Done" once you are Done with your cart edit. It just closes back in its place and you can continue shopping.
A clearer report of your impending transaction is shown here including the amount you gained in discounts and zoppies.
Ordering and Checkout
Invite Friends
Although the default is the next 3 hours, you can always "Pick a date".
Pick a preferred time slot. These are conveniently divided 5 slots through out the day from 7 AM till 10 PM.
Do note that substitutions may happen in your order as ZopNow delivers from physical stores. You can always return these substitutions at the the time of delivery. They are mentioned separately on your invoice.
Select your preferred method of payment
Click the "Place Order" button. And you are done. If you have selected "Pay Online", our system will direct you to our payment partners where you can pay by Credit Card, Net Banking or PauU Money. For Cash on Delivery, you can pay using Sodexo or Ticket Restaurant food vouchers*. (This facility is only available in select areas)
Login and SignUp
Signup Screen
Give us your Name, Address and Nearest Landmark
Definitely Mention your PINCODE
Your Phone Number that we can use to contact you
Your Email Address
Click Signup and you are on ZopNow. Welcome!
Login Popup Screen. For your the ease of your shopping, the Login Screen can now pop up on demand on any screen
Click here to bring up the Login popup
Use your Phone number or Email Address, your password and click enter
Your account and address selection
Your user menu
Your account pages are available from all screens from this dropdown on the top left right where your name appears. This provides and easy access to your account status, your zoppies and past orders from any page on the website.
Your Area and Address menu
All your addresses are shown here
Click here to create a new address for delivery on ZopNow
All your addresses are now available under one tab. Just select one and start shopping. And if you have shifted to a new place, just start shopping by adding the new address, that's all!
Your Past Orders
Your current address of delivery, or in other words, "Your Card"
Overall transaction snapshot till date
List of Past Orders by date. The most recent one is shown on top
Details of the order that is selected
Your Zoppies
Your current address of delivery, or in other words, "Your Card"
Overall transaction snapshot till date
Zoppies balance summary
Zoppies in detail by every transaction, debit and credit. Note: We deduct zoppies to round off your payment before any order is placed. This is done to ensure a speedy delivery.
Invite Friends
Invite Friends
Pick 5 email addresses of your friends
Edit the message (If required, although we have a fairly nice message readily available!)
Click Invite Friends button and you are done. When your friends do sign up, you get Zoppies for every one of them!
Cancellations and Returns
All orders can be can be cancelled or rescheduled at any point in time before picking of the order from My Orders Page. All Items bought on ZopNow.com, except perishables, can be returned at any point of time within 15 days of purchase. All perishable items e.g. Fresh Non Veg, Fresh Vegetables have to be checked and returned, if required at the time of receiving your order. You can return any other items at the time of delivery or after. If you have prepaid for your order, your refund will be processed within the next 2 days and will reflect in your account in 7 - 15 days depending on your bank. If you choose "Refund as Zoppies" during checkout, the Zoppies are credited to your account within 2 working days after completion of cancellation of order. In case of any additional information, call our customer care on +91 80 3075 2433 or mail them at cs@zopnow.com.
Cancel your order
Pick your order from the Past Orders List
View the Invoice for your order
Click the Cancel Order button to cancel your order. Cancel order button is only available till the order is dispatched.
Use the Refund as Zoppies Switch to get faster refunds as zoppies that you can use to shop on ZopNow.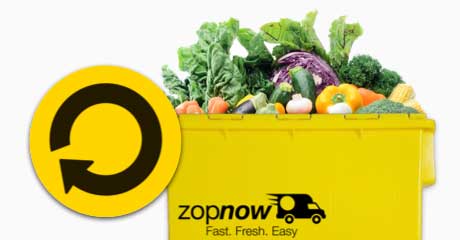 Fast service & returns
Not happy with your delivery? No-questions-asked 15-day returns policy on all products except perishables like fruits, vegetables, milk, bread and frozen products.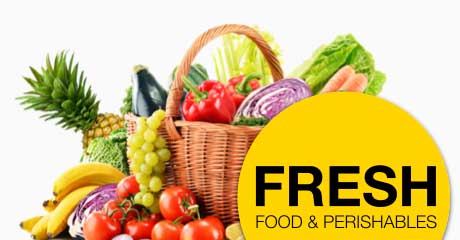 Fresh food & perishables
All perishables such as milk, bread, fruits, vegetables and frozen products are sourced fresh. Still not satisfied with the quality? Simply check and return them at the time of delivery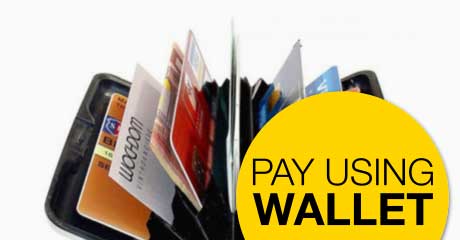 Easy payments
Simple checkout with options to pre-pay with online payment gateway or post-pay on delivery. You can even add zoppies in ZopWallet and enjoy hassle-free payments.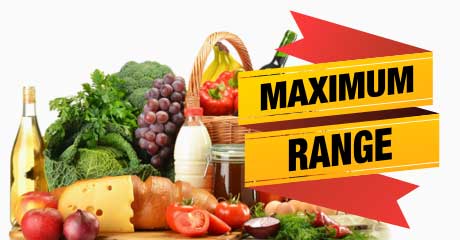 Maximum range
Get over 15000+ daily essentials from 1200+ brands and 300+ categories to cover almost all your household shopping needs